Customer Operations Group
·
Petone Office
Project Engineer
An opportunity to utilise your 3 Waters or council technical expertise to assist in supporting improvements to our networks delivering quality water services while respecting the environment.
Develop your career through continued learning and development opportunities
Flexible working arrangements available
Based near the shops, cafes and beach in our Petone office

This is a full-time permanent position of 40 hours a week
The remuneration range for this role is $81,360 to $114,861 (including KiwiSaver) depending on skills and experience.
The opportunity 
Working across the three waters, the Project Engineer sits within our Customer Operations Group where you will be delivering improvements to the network and utility assets through project management of operational and reactive renewal projects, technical support and risk management into incidents, operational asset management and investment planning.
This role will see you:
Develop programs and project manage operational and renewal projects
Collaborate and lead team members and suppliers to meet productivity and quality expectations
Administer contracts and supervise our subcontractor and consultancy panels
Coordinate technical advice and support for the wider Customer Operations Group
Develop proactive working relationships with various teams across our councils
About you
To be successful in this role you will bring:
A relevant engineering qualification and a full driver's licence
Customer service and relationship management experience
Background in operational and project delivery experience of water supply, wastewater and stormwater systems
Asset, project, program, contract and risk management experience
Ability to lead, coach and mentor staff
Benefits
Flexible working arrangements
Comprehensive wellbeing programme
Formal and informal professional development opportunities
5 weeks annual leave upon completion of 2 years' service
1 day per year to do water related volunteer work
Join us as we embark on a transformative journey in the water sector. We are seeking individuals to be part of this change and help shape the future of the water services in the wider Wellington region. Your job security is guaranteed, and your expertise will play a vital role in ensuring the delivery of sustainable water services to our communities.
About us
Wellington Water is the Wellington region's professional water services provider. We are 100 per cent council owned and funded by Wellington City, Hutt City, Porirua City, and Upper Hutt City councils, Greater Wellington Regional Council and South Wairarapa District Council. 
Our councils own the water infrastructure in the region, and they task us to manage the infrastructure and deliver water services to their communities. 
Our job is to provide safe and healthy drinking water, collect and treat wastewater, and ensure the stormwater network is well managed. We do this on behalf of our council owners.  
The value of water (a precious taonga) sits at our organisational heart. Every day our people come to work and strive to deliver services and manage infrastructure in a way that provides the best outcomes for our communities and our environment. 
How to apply

To view a copy of the position description: click here
To apply for the role, click on the "apply" button or visit the Wellington Water Careers site
To apply for this role you must hold the right to work in New Zealand, or be eligible to obtain it
For further information, email: JoinUs@wellingtonwater.co.nz
Applicants will be required to undergo drug and alcohol testing prior to commencing employment with Wellington Water. You must also be legally entitled to work long-term in New Zealand.
Department

Role

Customer Planning Team

Locations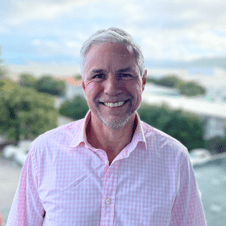 Contact
Tony Collins
Talent Acquisition Advisor – Business Services
Staff benefits
Training and Development – We pride ourselves on providing opportunities for continual career development and growth and have departmental funding for role specific qualifications and training.
Additional Leave – After two years of continuous service, you'll accrue an additional (fifth) week's leave during your third and subsequent years. This means you will be entitled to five weeks of annual leave after three years of continuous service.
We offer 10 domestic days per annum for sick leave and an additional 5 days domestic leave following 6 months of employment for care of dependants per annum.
Staff Referral Bonuses – Many of our senior frontline positions offer monetary rewards for referring successful candidates for advertised vacancies in accordance with our referral programme.
Wellbeing – Wellington Water take an active approach to our staff wellbeing, we provide one additional paid wellbeing day each year, free EAP services and wellbeing support, we also offer free flu vaccinations through our Wellbe Committee.
Work/Life Balance – Wellington Water strives to offer flexible working arrangements where possible, this may include working from home days, locations and hours of work depending on business requirements.
Relocation Contribution – If relocating from outside the Greater Wellington region you may be eligible for relocation support in the form of reimbursement.
Retailer Discounts and Vision Care – We have partnered with retail providers for staff discounts on Southern Cross insurance, periodic vision and hearing tests, and eyewear subsidies. We also various NZ retailer discounts via our partner Boost.
About Wellington Water
Wellington Water is owned by the Hutt, Porirua, Upper Hutt and Wellington city, South Wairarapa District, and the Greater Wellington Regional councils


The work Wellington Water does is vital and rewarding. We're tangata tiaki for Wellington's water, and caretakers of our water infrastructure. Every day, we work to ensure that our communities have access to safe, sufficient, reliable and efficient water services. WWL is growing, and opportunities are growing along with it. It's a transformative time in the industry.
Customer Operations Group
·
Petone Office
Project Engineer
An opportunity to utilise your 3 Waters or council technical expertise to assist in supporting improvements to our networks delivering quality water services while respecting the environment.
Loading application form
Already working at Wellington Water?
Let's recruit together and find your next colleague.