Network Management Group
·
Petone Office
Wastewater Operations and Asset Advisor
You will drive for continual improvement and work collaboratively with Wellington Water and Veolia to ensure wastewater treatment activities provide outcomes of safe water and environmental excellence
Are you passionate about improving environmental water quality?
Do you thrive in a busy, fast-paced environment?
Full-time, permanent position based in Petone
Who are we?
Not only is water our most precious resource but it's a hot topic in the Wellington region and nationally.
As a trusted advisor, we manage the drinking water, wastewater, and storm water services from source to sea for our client councils, who are the Hutt, Porirua, Upper Hutt and Wellington city councils, South Wairarapa District Council and Greater Wellington Regional Council. We partner with the community, engineering consultants and contractors to deliver drinking water, wastewater and storm water services from source to sea.
Where you come in 
The purpose of the position of Wastewater Operations and Asset Advisor is to liaise between the Wastewater Treatment Plant Services Contractor (Veolia) and Wellington Water operations, communications and asset planning functions to ensure operations, maintenance, asset planning and management is in place and aligned. You will also coordinate and monitor treatment plant performance and project activities and ensure asset data is available and accurate.
With strong relationship building, you will drive for continual improvement and work collaboratively with Wellington Water and Veolia to ensure wastewater treatment activities provide the outcomes of safe water and environmental excellence to our communities and meet or exceed the requirements of our regulators.
To be successful in this role, you will have:
Engineering degree/Diploma (Chemical, Process, Environmental) or equivalent on job learning
5+ years' experience supervising and reporting on operations and maintenance of water treatment infrastructure
Demonstrated experience in project and/or contract management or coordination as well as resource consent compliance
Demonstrated experience of asset maintenance and management principles
A sound understanding of wastewater treatment processes
Demonstrated knowledge and experience in health & safety, quality and environmental management systems.
Strong commercial and relationship building skills with the ability to work effectively across organisational functions
Ability to put in place practical workflow and work management processes
Very good verbal and written communication skills
A team player and able to facilitate collaboration across multiple teams
Able to work effectively under pressure with the capacity to manage changing priorities and ambiguity while remaining calm and controlled
Effective time management skills and ability to meet deadlines
Your experience might be in the private sector or public sector, but wherever you come from you will thrive in the role if you have a desire to deliver a difference to the councils and community we work for.
What's in it for you:
It's an exciting time to join our organisation. We have some big aspirations to become an innovative centre of excellence for the management of three waters in the region. Your personal and professional growth will be encouraged, and you will work alongside likeminded people who are passionate about their work and have a strong sense of purpose for the region and its councils.
Closing date: Sunday 14th August 2022, but we may review and progress applications as they are received, SO DON'T DELAY, APPLY TODAY! 
 We support being double vaccinated. Applicants will be required to undergo drug, alcohol, and medical testing prior to commencing employment with Wellington Water. You must also be legally entitled to work long-term in New Zealand.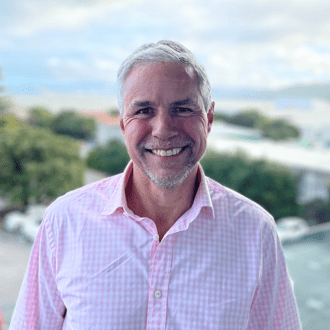 Staff benefits
Learning & Development
Our people are encouraged to identify learning and development opportunities to improve their knowledge and skills, and advance their career

Wellbeing
We look after our people. As well as having a comprehensive wellbeing program covering up to the minute hot topics, health, fitness, mental and social wellbeing we also provide inoculations, eye tests, workplace assessments, and other health related events

Five Weeks Annual Leave
Upon completion of two years current continuous service, staff accrue an additional fifth week's annual leave during their third and subsequent years

Work/Life Balance
Work/life balance is recognised as an integral aspect of employee satisfaction. We offer flexible work hours and regular social events
About Wellington Water
Wellington Water is owned by the Hutt, Porirua, Upper Hutt and Wellington city, South Wairarapa District, and the Greater Wellington Regional councils
Network Management Group
·
Petone Office
Wastewater Operations and Asset Advisor
You will drive for continual improvement and work collaboratively with Wellington Water and Veolia to ensure wastewater treatment activities provide outcomes of safe water and environmental excellence
Loading application form
Already working at Wellington Water?
Let's recruit together and find your next colleague.