Network Development and Delivery
·
Petone Office
Senior Engineer, Design
Manage multiple, large scale and complex three waters infrastructure projects from investigation and design through to construction.
Three waters infrastructure
Fast-paced, collaborative environment
Full-time, permanent position based in Petone
The opportunity:

The purpose of the position is to manage multiple, large scale and complex three waters infrastructure projects from investigation and design through to construction. You will prepare contract documentation; tender physical works; run the administration and supervision of the contract; and provide reports on project outcomes. As an expert in design and project management, you will review and provide guidance of designs carried out by others. You will also leverage opportunities to reinforce relationships through strong project management activity.
Please view the full job description
About you:
You hold a relevant engineering qualification; and you stay abreast of industry trends, new technologies and methods. You strive for continuous improvement in technical standards and have a track record of providing sound technical advice. You have strong coaching and mentoring skills.
Known for delivering projects to programme and to budget. You comply with OHS best practice. You understand the line of sight from your role to the company's strategic direction, and your work performance is aligned. You put in place practical workflow and work management processes. You prepare budgets and undertake financial reviews with reporting that is timely, clear, and accurate.
About our team
The Design Team is Wellington Waters creator and upholder of the design standards for water infrastructure in the region. We have a leadership role with our consultant panel to ensure the design standards are best practice and are consistently upheld through the delivery lifecycle for Wellington Water projects as well as water infrastructure provided by third parties such as developers.
The team delivers three waters infrastructure solutions for client councils. We manage capital infrastructure projects, including:
development of engineering design solutions,
procurement,
construction supervision,
contract administration, and
stakeholder management.
We are also responsible for the management and development of the Regional Standard and Regional Specification, as well as the Approved Products Register.
As the internal consultant for Wellington Water Limited, we are a member of the Consultant Panel leadership team.
About us

Wellington Water knows that a great values-driven culture like ours means we can be a trusted advisor to the region's Councils and deliver great outcomes for our customers. Wellington Water plans and delivers drinking water, wastewater and storm water services from source to sea in partnership with the community, engineering consultants and contractors.
People work at Wellington Water because they want to make a difference. That means you will be helping to look after our most precious assets: water, human health and welfare, and the environment so our communities can prosper.
Why join us
It is an exciting time to be working in the water sector, not only are you at the forefront of looking after our most precious assets: water, human health and welfare and the environment, but proposed changes for the sector is increasing awareness around the importance of managing the three waters and creating new opportunities. Your personal and professional growth will be encouraged, and you will work alongside likeminded people who are passionate about their work and have a strong sense of purpose. If this sounds like you, then we would love to hear from you!
Please click here to view our benefits
How to apply

To apply for the role, click on the "apply" button or visit the Wellington Water Careers site
To apply for this role you must hold the right to work in New Zealand, or be eligible to obtain it – click here to find out more about work visa eligibility and options
For further information, email: JoinUs@wellingtonwater.co.nz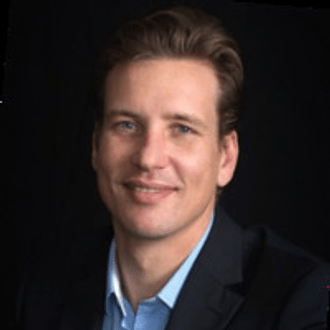 Contact
Jake Theron
Recruitment Specialist – Business Services
Staff benefits
Learning & Development
Our people are encouraged to identify learning and development opportunities to improve their knowledge and skills, and advance their career

Wellbeing
We look after our people. As well as having a comprehensive wellbeing program covering up to the minute hot topics, health, fitness, mental and social wellbeing we also provide inoculations, eye tests, workplace assessments, and other health related events

Five Weeks Annual Leave
Upon completion of two years current continuous service, staff accrue an additional fifth week's annual leave during their third and subsequent years

Work/Life Balance
Work/life balance is recognised as an integral aspect of employee satisfaction. We offer flexible work hours and regular social events
About Wellington Water
Wellington Water is owned by the Hutt, Porirua, Upper Hutt and Wellington city, South Wairarapa District, and the Greater Wellington Regional councils
Network Development and Delivery
·
Petone Office
Senior Engineer, Design
Manage multiple, large scale and complex three waters infrastructure projects from investigation and design through to construction.
Loading application form
Already working at Wellington Water?
Let's recruit together and find your next colleague.