Customer Operations Group
·
Silverstream Depot
Industrial Electrician
Working across a wide range of electrical control systems. You show a proactive attitude to the resolution of operational failures. You also install and commission minor projects.
·        Fulltime, permanent

·        Utilities, Water and Environmental Sector
·        Location, Silverstream
Who we are:
We manage the drinking water, wastewater, and storm water services from source to sea for our client councils, who are the Hutt, Porirua, Upper Hutt and Wellington city councils, South Wairarapa District Council and Greater Wellington Regional Council. We partner with the community, engineering consultants and contractors on water services projects, water conservation, operations work and asset planning.
The Customer Operations Group leads the operations and maintenance of the network on behalf of client councils and is the first point of contact in responding to client and customer requests.  The group's outcomes are delivered through an innovative alliance, comprising people and resources from Wellington Water and Fulton Hogan working together to achieve high-performance for the Wellington community. 
Where you come in:
You are an experienced electrical specialist in the control, communication, monitoring, and flow/level recording of field devices power or solar. Some of these devices could be pump stations or manholes in the road or in rivers, but our main focus is ensuring Water, Stormwater and Wastewater flows 24/7 within our city.
You are an adaptable character who is comfortable working alone and as part of a team across a wide range of electrical control systems. You show a proactive attitude to the resolution of operational failures. The ability to accurately complete paperwork and confidently communicates with our internal and external customers will ensure your success in this position.
To be successful in this role:
You must have NZ registration as an Electrician and experience in the industrial installation and service field.
You'll have the capability and genuine interest to work with PLCs, RTU's, Telemetry systems, instrumentation and electrical control systems.
Have experience with fault diagnostics and repairs with electrical systems
Ability to install and commission minor projects.
You'll be able to operate autonomously, without supervision, as well as being available for callouts.
We also expect you to be competent and comfortable working in confined spaces, heights, and hazardous areas, along with an excellent understanding of Health and Safety.
Proven ability to work to deadlines
 What's in it for you:
It's an exciting time to join our organisation.  We have some big aspirations to continue as an innovative centre of excellence for the management of three waters in the region.  Your personal and professional growth will be encouraged, and you will work alongside likeminded people who are passionate about their work and have a strong sense of purpose for the region and its councils.
Department

Locations

Silverstream Depot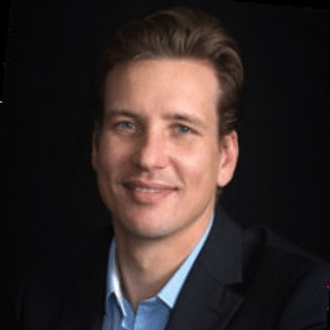 Contact
Jake Theron
Recruitment Specialist – Customer Operations Group
Related jobs
Staff benefits
Learning & Development
Our people are encouraged to identify learning and development opportunities to improve their knowledge and skills, and advance their career

Wellbeing
We look after our people. As well as having a comprehensive wellbeing program covering up to the minute hot topics, health, fitness, mental and social wellbeing we also provide inoculations, eye tests, workplace assessments, and other health related events

Five Weeks Annual Leave
Upon completion of two years current continuous service, staff accrue an additional fifth week's annual leave during their third and subsequent years

Work/Life Balance
Work/life balance is recognised as an integral aspect of employee satisfaction. We offer flexible work hours and regular social events
About Wellington Water
Wellington Water is owned by the Hutt, Porirua, Upper Hutt and Wellington city, South Wairarapa District, and the Greater Wellington Regional councils
Already working at Wellington Water?
Let's recruit together and find your next colleague.